Kingpin Shim and Thrust Washer Sets
Published: 11th February 2016
The kingpin is the main pivot point in the steering mechanism of a car or other vehicle.
Ford Component Manufacturing produce a wide range of Shim Sets and Thrust Washers used by Kitting Companies supplying the automotive industry, for both modern and classic vehicle assemblies.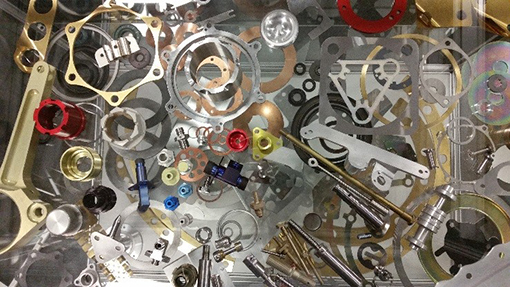 The Automobile has evolved beyond recognition since Karl Benz from Germany created the first true automobile in 1885/1886.
Our business has, since 1910 supplied a wide range of Metal Pressed parts into all types of motorised transport including off-road vehicles, marine propulsion, racing cars, buses, construction equipment, military vehicles, railway trains, motorbikes and aircraft.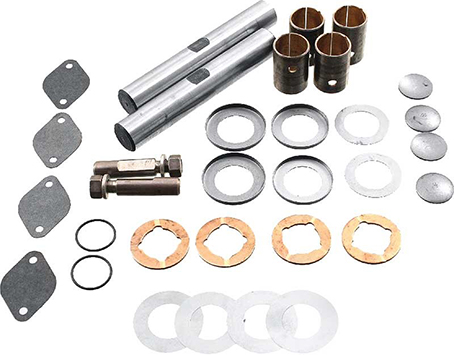 Ford Component Manufacturing retain and develop strong connections in the North East of England supplying a wide range of high quality Shims, Washers and Gaskets in to the Automotive Supply Chain network for assemblies used by some of the major Motorcar manufacturers.
Ford Component Manufacturing supply parts used in the assembly of Axles, Drivetrains, Differentials, Engines, Gearboxes, Common Rail Diesel Injection Pumps and the Steering System.
Our parts are supplied to many Tier 2 & 1 Kitting Companies who batch together parts used as a crucial element in making a supply chain run smoothly as the Automotive Industry strive to streamline and focus its manufacturing activities.
Our shims, washers & gaskets are used in critical areas such as in the assembly of the Steering Kingpin, the production of these item are fully supported by our QC systems. By managing the Gap left by the machining tolerances our shims take up the slack in the steering assembly and allows for the high quality performance we have come to expect from vehicles supplied by the now thriving UK Automotive Industry.
Ford Component Manufacturing shims and shimpacks are supplied in wide range of materials and thicknesses, our development of this product range now include Laminated Shims (Easipeel™, Plasipeel™ & Edgepeel™) products developed and used in Railway Bogie braking systems now being successfully adopted by the automotive industry.