The Ford Engineering Group exhibit at Oktoberfest 2015 – Aycliffe – 23rd October
Published: 2nd November 2015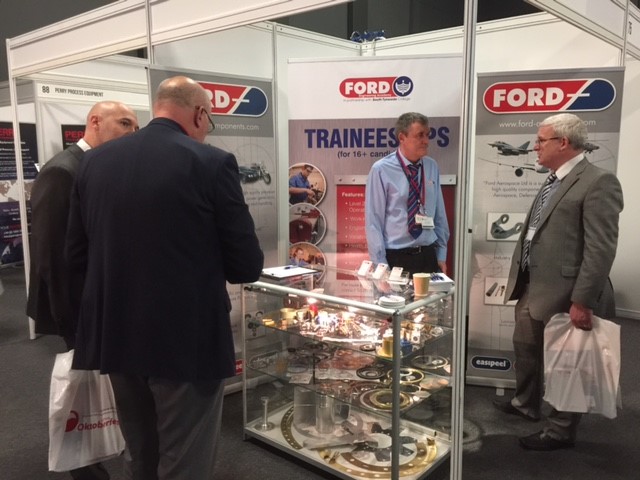 The Ford Engineering Group agree with Chancellor George Osborne when he hailed the 'unstoppable momentum' in the drive to strike devolution deals with cities and regions throughout the UK. On 23rd October 2015 Ford Engineering saw the North East become the latest area to make a historic agreement with the government to take on new powers. This along with the Northern Powerhouse initiative Ford Engineering see strong potential business growth as New Businesses coming into the area continue to strengthen the North East's manufacturing base.
Ford Engineering see this deal presenting a significant financial boost for the North East, with the area receiving £30 million a year over the next 30 years, enabling the region to compete in international markets with a new Investment Fund being set up thanks to a guaranteed £900 million from the government.
Ford Engineering see all these developments as positive as they look for Local, National & International opportunities to develop new clients for their Aerospace Machining Capability, Laminated Shim production and Metal Presswork products. Ford Engineering believe exhibiting at Oktoberfest 2015 reinforces our support for the NE region. Ford Engineering see the Metal Presswork, Machining and Laminated Shim work we win from the strong, local economy allowing us to strengthen our business capabilities to achieve more National & International Sales.
This year the Oktoberfest event was held again at the Xcel Centre on the Aycliffe Business Park at Newton Aycliffe, an employment location of regional significance and the largest in County Durham with over 250 businesses. Its status is based upon some key parameters such as:
Over 50 years association with manufacturing and engineering on a 400 hectare site.
A critical mass of over 250 companies
Major employers such as Gestamp Tallent; Husqvarna, Ebac, Permoid, Lucite, Compound Photonics, Lidl and Stiller being well established on the Estate.
Ford Engineering see the decision of Hitachi Rail Europe to locate its UK train manufacturing facility on the Park as bold statement to further underline the NE Region importance as a major source for skilled a skilled labour force in an area with real opportunities for growth.
Ford Engineering successfully exhibited its wide range of Metal Presswork, Precision Machined Components, Laminated Shim and Gasket product at this event in 2014, so we felt it important to exhibit at the 7th Durham Oktoberfest 2015, the North East's Premier Engineering & Manufacturing Exhibition to showcase our capabilities.  The event had over 119 exhibitors, with the additional opportunity for us to use the "Meet the Buyer" event to have one to one meetings with key buyers of multiple products from metal inserts, through tabwashers, spring discs and laminated shims to machined bushes, brackets and complex prismatic components.
Exhibiting at Durham Oktoberfest 2015 delivered Ford Engineering with a fantastic opportunity to target specific and relevant audience/markets for our full range of aerospace engineered machined components and pressed metal products. With well over 1000 people attending this one day event, Ford Engineering now have some very good leads, especially for our Laminated Shim Products, which we hope will win us new business and allow some diversify into new industrial sectors.