Five benefits of reshoring for the aerospace / manufacturing sectors
Published: 21st October 2020
Reshoring presents a once-in-a-lifetime opportunity for the UK economy with the aerospace and defence industry (A&D) expected to see the biggest benefit of this. Below are some of the key benefits of reshoring.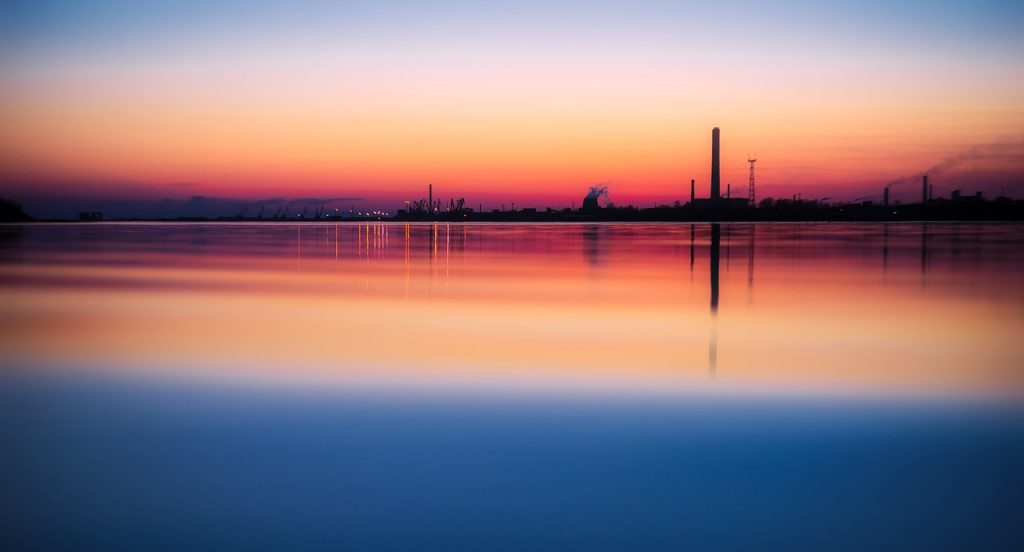 Reshoring means value and quality
Value and quality are top of our customers' agendas today and that's what sets Ford Engineering apart from its competitors. There is a focus on remaining innovative, creating breakthrough solutions through the research and development of core products.
Designing and manufacturing parts for the aviation sector requires accuracy and therefore production errors and a lack of attention to detail simply can't happen. Precision is vital and components need to be safe and reliable.
Ford Engineering Group has been helping its customers for more than a century across many different sectors, including rail, earth-moving machinery and automotive. The company initially entered the aerospace industry four decades ago after spotting a gap in the market place for high precision laminate shim components for OEMs.
Since then it has continued to invest in high precision engineering and machining capability to stay ahead of the curve, which has resulted in a strong reputation in the industry for producing first-class components and mechanical assemblies at an affordable price.
Reshoring keeps the UK innovative and competitive
By bringing manufacturing back to the UK, more companies will start to invest in R&D initiatives and get back in the game.
The Government needs to ensure the UK remains an attractive place to do business as competition from other countries intensifies. Reshoring allows for greater control of production processes because if you outsource products to overseas manufacturing plants, you've really got to fully trust their ability to manufacture products that meet your standards consistently over a sustained period of time.
It's worth bearing in mind that countries in the developing world don't have stringent laws in place to maintain safe working conditions, environmental protection and product standardisation and quality assurance. Bringing manufacturing back to British soil, we can regain control of our production processes in all of these areas.
More streamlined distribution of goods
Reshoring also means there will be more streamlined distribution of products. When products are produced overseas, they have to be shipped or flown to the UK where they are then driven to stores, businesses and warehouses. Naturally, the logistics of this means it is costly, lengthy and risky. British-made products have a simplified distribution process and therefore the costly overseas shipping is slashed, which also means less risk of damage, delays and loss. Businesses also need to consider the environmental impact of large scale global sourcing and how this negatively impacts future generations.
Ford Engineering is a key supplier to the aerospace and defence industry producing customer designed products in quantities ranging from single items to large batches of 50,000. Its strength lies in its timely and cost-effective solutions that meet customer needs and ensure we remain one of the best in class suppliers.
Ford's core capabilities mean that it can offer a diverse range of services to customers – no matter how big or small a job is. Chris says this has proved a powerful catalyst for growth. Ford Engineering produces a huge range of precision machined, pressed, and laser-cut components as well as Ford-branded Easipeel laminated shims for a range of different businesses within the supply chain.
Reshoring brings UK jobs back home
In the fightback against the damaging effects of Covid-19, companies need to start to invest in UK talent and work to expand the range of jobs on offer to workers in this country.
The aviation sector is having to navigate unchartered territory in an increasingly complex world, as well as juggling lower revenues with the need to invest in cleaner air travel.
My father set up an academy in 2013 in South Shields to give local young people between the ages of 16 and 25 hands-on skills, knowledge and experience because having a highly-skilled and able workforce is imperative to the company.
Employers want workers who are highly-skilled and our work placements give the students a taste of the real world of work making precision-machined components to the global aerospace sector.