North East Automotive Alliance – NEAA
Published: 22nd December 2015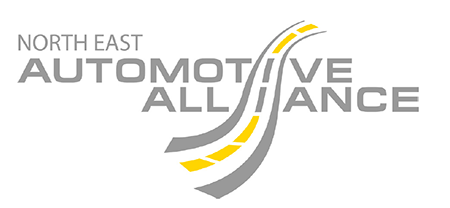 As part of our business development strategy Ford Component Manufacturing has recently joined the North East Automotive Alliance – NEAA. This alliance is an industry-led cluster group, established to support the economic sustainable growth of the automotive sector in the North East of England.
The North East Automotive Alliance – NEAA provides a single unified voice to key stakeholder groups promoting the true value created by the suppliers to the North East Automotive sector.
Businesses in the alliance range from multi-nationals to sole traders, with the alliance supporting and promoting the manufacturing capabilities available in the NE to existing automotive companies as well as attracting new companies and jobs to the region.
The NEAA focuses on: Networking, Business Excellence, Skills & Training, Innovation & Technology, Collaboration, Promotion, Our Industry Voice.
Ford Components is a leading supplier to the automotive sector, specialising in the design and manufacture of precision-machined and low-cost tooled parts. Part of the wider Ford Engineering group that was established in 1910, Ford Components makes a huge range of pressed, stamped, laser cut and formed parts used by vehicle manufacturers and in other industries. These include spacers, gaskets, shims, core plugs, tab washers and spring discs. Ford Components is ISO 9001: 2008 accredited and is working towards the TS16949 standard. Ford is able to carry out component procedures from the prototyping of single items or batches to full programme management. It prides itself on being a one-stop shop for businesses seeking component supplies. The company also offers a low cost tooling service, which it developed to make thin gauge parts that do not need to be conventionally tooled. The service costs around 90% less than a conventional press tool and also benefits from a much shorter lead time. Ford established its own Engineering Academy in September 2013, to provide six month duration Traineeships to 16 to 24 year olds.
Products and services: • Laser • Laminated shimstock manufacture • Precision tooling • Low cost tooling • Supply chain management