Ford Engineering 110th Anniversary – Part 2
Published: 9th September 2020
In the first part of this two-part blog, our managing director Chris Ford looked at the origins of the company and the way it evolved in the 20th century. Here, he looks at the shape of the company today and addresses some of the challenges faced by UK manufacturing in 2020.
I'm delighted to be at the helm as Ford Engineering celebrates this landmark anniversary, and I'm very proud of the fact it has remained in the hands of the same family for more than a century.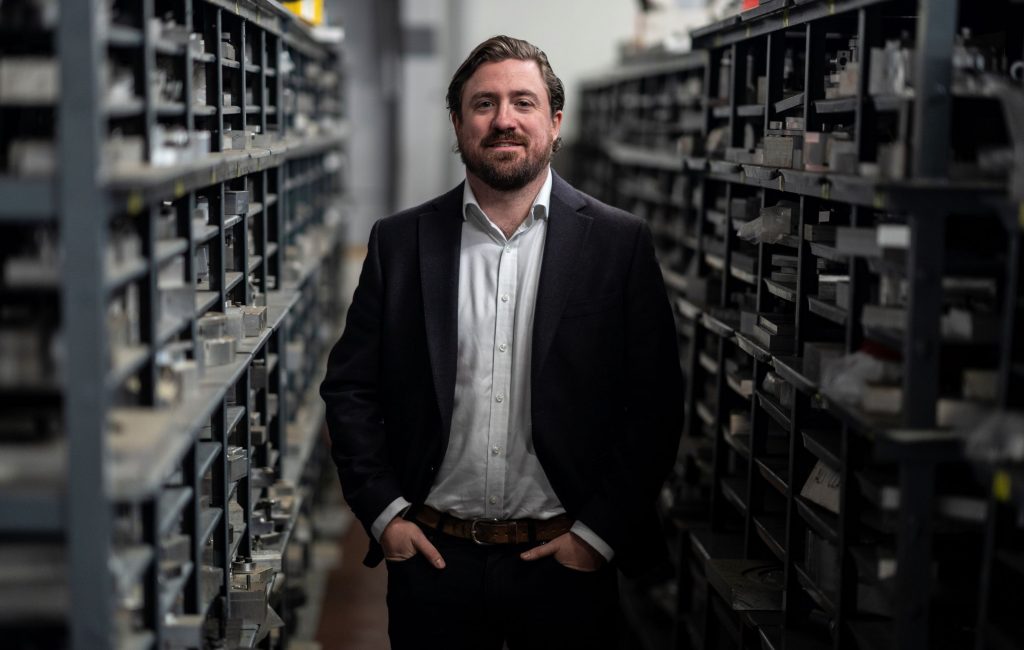 I had initially trained as an accountant before a conversation with my father led to me taking over at Ford Engineering. I'm the fourth generation CEO at the company, which has now endured two world wars, two fires and now a pandemic.
Today, Ford Aerospace occupies one site and manufactures a variety of components for various sectors from its base in Tyne Dock in South Shields.
We have had to move with the times and have diversified over the years into other areas. We are now working in the renewables sector as well as the more traditional markets.
Today there's three members of the Ford family here: me and my cousins Joanne and Clare, but it doesn't feel like it's just the three of us. It sounds cliched but it feels like a big family here. We have a number of loyal staff with mothers and daughters, fathers and sons, and it means we all pull together when times are tough.
It's a fantastic business with brilliant people, Ford really does owe everything to its employees and workforce over the years and it's testament to them that we're still operating successfully today.
Yes, the business has been through the rough times and COVID is one of them, but with thought dedication and hard work of our team we can continue to keep people around the world moving safely with our products and services.
Closing the skills gap
Training young people is incredibly important to us. There is a growing requirement and unfortunately a growing skills gap that we are doing our bit to fill with the Ford Engineering Academy.
We've had over 200 trainees pass through the academy since its inception and it's growing every year. This shouldn't and won't stop with the COVID-19 crisis.
Whilst there may not be a lot of opportunities around at the minute, there will be and a traineeship is perfect for young people to get more skills and experience and differentiate themselves from the rest of the pack when it comes to gaining apprenticeships and employment.
The business has been through some difficult times, but now it's time for stability, weathering the ongoing storm from COVID-19 and growing the business and brand by offering a full honest and reliable service to the industries during a time when our customers need it most.